What is Parcel Monkey?
Parcel Monkey is the easy to use price comparison website for sending packages in the US and overseas.
Send a Package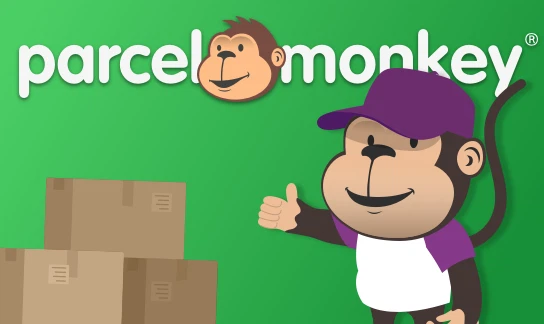 Our story
Founded in 2009, Parcel Monkey set out to challenge the traditional ways of shipping parcels in the UK. We wanted to give individuals and small businesses access to discounted shipping rates, without the need to commit to large volumes, and provide a quick and easy alternative to sending packages via the Post Office.
Over the coming years our vision grew and we built international shipping solutions too. Then in 2015 we took our knowledge to the USA! Since then, Parcel Monkey has become the 'go to' shipping comparison site for our US customers, reducing shipping costs with our discounted domestic and international shipping services.
Our clever shipping calculator makes it quick to get a quote and easy to compare prices across multiple couriers. No matter whether you're sending one parcel or ten, you'll save money when you ship through Parcel Monkey.
What we do
Save you time and money shipping packages
Find you discounted rates with premium couriers
Help you compare prices and services to over 200 global destinations
Sell prepaid shipping labels to attach to your packages
Provide customs documents for shipping packages internationally
What we don't do
Collect, handle or deliver packages (Parcel Monkey is not a courier)
Clear your package through customs (We're not a customs broker)
Set minimum shipment volumes - Ship as much or as little as you like!
Charge you for quotes - Our shipping calculator is free to use
How does Parcel Monkey work?
Our free shipping calculator will give you an instant quote to ship your package, help you find discounted rates with top couriers and compare prices to find the best deals.
Step 1
Tell us where you're shipping your package from and what's the destination
Step 2
Provide the weight and size of your package so we can determine the best deals
Step 3
Choose a courier that's right for you and pay for your shipping online
Step 4
Attach your shipping label and drop off your package or have it collected
What couriers does Parcel Monkey use?
We work with multiple delivery agents, postal operators and couriers to offer you the best possible choice and rates to ship your package.
When you get a quote through our shipping calculator, you'll find big brands like USPS, UPS and DHL, as well as our Parcel Monkey Secret Deals...
Rated Great on Trustpilot
Thousands of customers give us 5 stars on Trustpilot, but don't take our word for it, check out our reviews for yourself.